What's My Home Worth?
Comparative Market Analysis is an excellent way to get an expert opinion on the value of your home using comparables in your area. This service is free and takes only a few seconds to fill out the form.
Free sellers guide
Home Selling 101 - The Complete Guide
If you're seriously considering selling your home, it's important that you're well informed as to what the process involves. In this guide we dive into a few important things to consider before deciding to sell your home.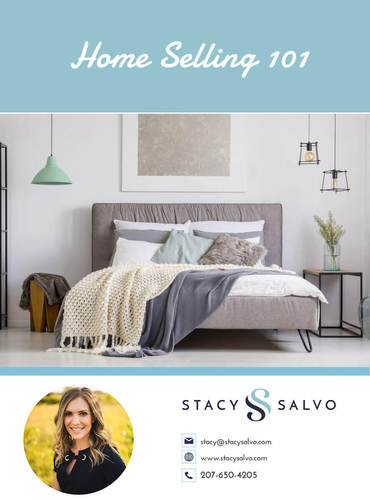 Home Selling 101
Seller's Guide
"Moving to Maine for the first time, we had plenty of questions and Stacy spent considerable time answering them all. The time she spent speaking with us helped her to understand what we were looking for and as a result she helped find us a great home. Her professionalism and honesty put us at ease as soon as we met her and then only grew throughout the process. I'd encourage anyone looking to buy or sell a home to just give her a call to see for themselves."
"We worked with Stacy this past summer when our family relocated to Maine and had a wonderful experience. She truly listened to what WE wanted and patiently showed us countless prospective homes. She encouraged questions and genuinely wanted us to find the right home for US. If she was going to be unreachable or out of service for any periods of time, she clearly communicated this to us before that time which was really appreciated and helpful. It was very clear to us that Stacy takes pride in her work as…"
"Stacy was an absolute joy to work with during our recent home search/purchase! She was accommodating, attentive, and really cares about her clients wants, needs, wishes and concerns. Her advice and expertise were invaluable. Stacy will work hard to find the home that's just right for you. She did for us and we are forever grateful!"